Uncategorised
here
to visit the meeting website, or click below to see the full call.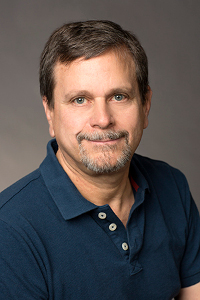 We are pleased to announce that the 2019 Verriest Medal will be awarded to Professor Michael Webster at its 25th Biennial Symposium, to be held in Riga, Latvia from July 5-9, 2019.
In addition to your personal details, we store information about when you joined or rejoined, and when you were previously a member.  We also keep track of any ICVS grants you might have received, and what type of membership you have. These data are currently stored off-line on a secure Access database, maintained by the treasurer and not shared with anybody else except as detailed above. 
Due to new European legislation (
GDPR
), we are now required to seek your explicit permission to use this information in specified ways.  In other words, you need to opt-in to each type of use.  Starting in January 2019, this information will be sought using the on-line membership form.
Note that, if you are registered with listservs such as CVNet and VisionList, you may still from time to time receive emails about ICVS even if you have opted out with ICVS directly.  And of course all information about the society is available on this this website, where you can download Daltoniana, read about forthcoming meetings and renew your membership.
Thank you for joining ICVS.  Your GDPR privacy requests have been noted.  Your payment has been made and your transaction completed.  As further confirmation, you will receive a receipt directly  from PayPal.  In due course you will also get a membership certificate from ICVS. 

Please use the menu bar to continue to browse the ICVS website.


The Oxford University Department of Experimental Psychology is hosting the second International Colour Vision Society (ICVS) Summer School on Colour from  30th July to 3rd August 2018, at Pembroke College, Pembroke Square, Oxford, OX1 1DW.  The summer school is now closed for applications.
OSA Fall Vision Meeting
, in honour of Don MacLeod, whose fest will take place on 22nd September.
We hope to see you there.