Uncategorised
Françoise Viénot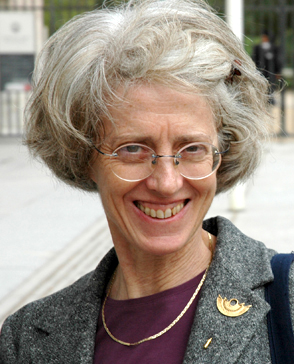 Trained as a physicist, Professor Francoise Vienot was introduced to the mysteries of colour science by Yves Le Grand and she has carried forward his distinguished tradition. Her early work was on colorimetry: she was especially concerned with individual differences in colour matches, before the topic had become as fashionable as it later became. Her mastery of colorimetry led her to the work for which she is best known in the wider world: she developed an algorithm for simulating for the normal eye the appearance of scenes for the dichromat. This algorithm has found many practical applications, including an application for the iPhone that allows the user in real time to inspect the world as it appears to a protanope or deuteranope. Professor Vienot has contributed to many other aspects of colour science. She has published historical research on the colour system of Chevreul. She has published a textbook on colour science, as well as important papers on Maxwell's spot and macular pigment, on mesopic photometry, on the perception of gloss, and on the Benham-Fechner colours. She has a talent to take applied problems and use them to inspire fundamental research. For most of her career, Francoise Vienot has been based at the Museum National d'Histoire Naturelle; and this has had interesting influences on her science. She is an expert on plant pigments and is an authority on horticultural colours. The Museum brought her into contact with ecologists, a collaboration that led to the first experimental paper on the fruit signals that trees present to their disseminators. For nearly 20 years, she has marshalled all her considerable tact, patience and precision to bring to its conclusion CIE Technical Committee 1-36, which has prepared a physiologically based system of colorimetry. To our own Society, and to the IRGCVD from which it evolved, she has been an active and loyal contributor since 1974.              
Jack Werner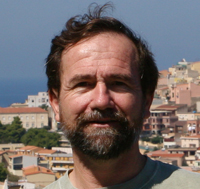 Professor Werner received his Ph.D. from Brown University under the supervision of Professor Billy Wooten in the Walter S. Hunter Laboratory of Psychology. He conducted postdoctoral research with Professor Jan Walraven at the Institute for Perception - TNO in Soesterberg, The Netherlands. He was a member of the Psychology faculty at the University of Colorado, Boulder and is presently a Distinguished Professor of Ophthalmology at the University of California Davis where also holds appointments in Vision Science, and Neurobiology, Physiology & Behavior.

An active member of ICVS and of it predecessor, IRGCVD, he is also a fellow of the American Association for the Advancement of Science, American Psychological Association, American Psychological Society, Association for Research in Vision and Ophthalmology, the Gerontological Society of America and the Optical Society of America. He received the Pisart Vision Award from Lighthouse International and he presented the University of Colorado, Boulder distinguished research lecture and the Optical Society of America Robert M. Boynton lecture.

He has made important contributions to our knowledge of the development and aging of color mechanisms using psychophysics, VEP's and most recently optical imaging techniques, OCT and adaptive optics. He has contributed to our understanding of the processes of aging in perception particularly as they relate to plasticity and potential clinical applications. Throughout his career he has maintained an active interest in opponent color mechanisms, color in art and color illusions.

A generation of vision scientists has enjoyed the benefits of reading the many books he has coedited. These include, Visual Perception: The Neurophysiological Foundations, Color Vision: Perspectives from Different Disciplines, The Visual Neurosciences , and The New Visual Neurosciences, which like Professor Werner's own research have brought together discoveries from anatomy, physiology and psychophysics to illuminate fundamental mechanisms underlying human perception.              
David Foster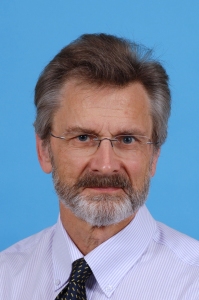 Prof. Foster's distinguished career epitomizes the multidisciplinary nature of vision research. It began at Imperial College, London where he studied physics and went on to do a Ph.D. in vision with W. D. Wright in the Applied Optics Section. He subsequently held posts at Imperial College (Department of Physics), Keele University (Department of Communication and Neuroscience), Aston University (Department of Vision Sciences), and the University of Manchester (initially in the Institute of Science and Technology, Department of Optometry and Neuroscience). He is currently Professor of Vision Systems and Director of Research in the School of Electrical and Electronic Engineering at the University of Manchester.He is a fellow of the Institute of Physics and the Optical Society of America.
Prof. Foster's research has advanced our understanding of colour vision for over 35 years. His studies of colour constancy report landmark discoveries. The breadth of his contributions includes work on rod-cone interactions, colour vision deficiency, colour perception of natural scenes and hyperspectral imaging. In addition to his own research, he has tirelessly nurtured the entire field of visual science, most notably as a co-founder and longtime editor-in-chief of Spatial Vision and as an editor, senior editor and since 2013 the editor-in-chief of Vision Research.
 

2017: David H. Foster

2015: John S. Werner
2013: Françoise Viénot
2011: Steven K. Shevell
2009: Gerald H. Jacobs
2007: Barry B. Lee
2005: John Mollon
2003: André Roth
2001: Donald I. Macleod
1999: John Krauskopf
1997: Jack Moreland
1995: Vivianne C. Smith and Joel Pokorny
1993: Marrion Marré
1991: Harry Sperling




Verriest Medalists in Kornsberg, Norway



Left to right:

André Roth
John Mollon
Vivianne Smith
Joel Pokorny
Steve Shevell
Barry Lee
Jack Moreland
Table of Contents of Previous Proceedings
2017, Erlangen, Germany
2015, Sendai, Japan
2013, Winchester, UK
2011, Kongsberg, Norway
2009, Braga, Portugal
2007, Belém, Brazil
2005, Lyon, France
2003, Seattle, USA
2001, Cambridge, UK
1999, Göttingen, Germany
1997, Ghent, Belgium
1995, Pau, France
1993, Tübingen, Germany
1991, Sydney, Australia
1990, Tokyo, Japan
1989, Cagliari, Italy
1987, Annapolis, Maryland, USA
1985, Avignon, France
1983, Geneva, Switzerland
1981, Berlin-Steglitz, Germany
1979, London, UK
1977, Parma, Italy
1975, Amsterdam, Netherland
1973, Edinburgh, UK
1971, Ghent, Belgium



Cambridge, 2001
Daltoniana
Issues 81-100 (1994-2003)



Daltoniana 81, May 1994
Daltoniana 82, Oct 1994
Daltoniana 83, Dec 1994
Daltoniana 84, Mar 1995
Daltoniana 85, Oct 1995
Daltoniana 86, Jan 1996
Daltoniana 87, Oct 1996
Daltoniana 88, Mar 1997
Daltoniana 89, (Missing. If anyone has this issue, please kindly send a copy to us. )Oct 1997
Daltoniana 90, Apr 1998
Daltoniana 91, Feb 1999
Daltoniana 92, Jun 1999
Daltoniana 93, Oct 1999
Daltoniana 94, Aug 2000
Daltoniana 95, Dec 2000
Daltoniana 96, Feb 2001
Daltoniana 97, May 2001
Daltoniana 98, Dec 2001
Daltoniana 99, May 2002
Daltoniana 100, March 2003