Uncategorised
Michael Webster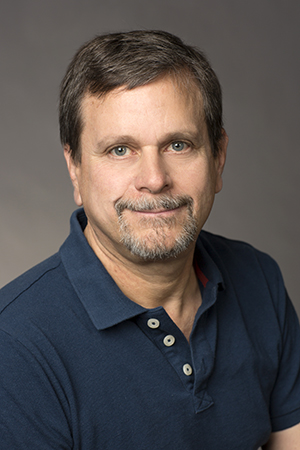 Professor Webster's interest in color vision is rooted in his undergraduate work at the University of California, San Diego. He went on to a Ph.D. in Psychology at the University of California, Berkeley and then was a postdoctoral research fellow at the University of Cambridge, UK. In 1994 he joined the faculty at the University of Nevada, Reno, where he rapidly rose to a Foundation Professorship in the Department of Psychology with affiliations to graduate programs in Cognitive & Brain Sciences and Integrative Neuroscience, which he helped found and co-directs. He is a fellow of the Optical Society of America.

His research on color vison includes a steady stream of influential papers over the past 30 years. Two themes recur over the decades: adaptation and individual differences. His novel adaptation designs have advanced our understanding of the multiple pathways that mediate color perception, including color constancy and changes across the life span. The comprehensive breadth of his work on individual differences encompasses color matching, unique hues and color naming. Professor Webster is a beloved teacher and mentor.  He has made also exceptional contributions to his peers and the field by serving on NSF and NIH grant review panels, as an editor of Vision Research, as the color vision editor for the Journal of the Optical Society of America A, and as chair of the Color Technical Group of the Optical Society of America. He recently was elected to the board of directors of both the Vision Sciences Society and ICVS, reflecting the high regard of his colleagues.
Paul R. Martin

Professor Martin did his doctoral work in physiology at the University of Sydney, Australia and then postdoctoral fellowships in Germany at the Max Planck Institute for Biophysical Chemistry in Göttingen and the Max Planck Institute for Brain Research in Frankfurt. Here he commenced his studies on the visual system of primates. In 1992, he returned to the University of Sydney where he rose to the rank of associate professor in the Department of Physiology before moving in 2003 to the University of Melbourne as a Professorial Research Fellow and Director of Research in the Department of Optometry and Vision Sciences. He returned to the University of Sydney in 2010 where he is Professor of Experimental Ophthalmology.
Professor Martin's work concentrates on early visual processing in primates. His work on visual signals in magno-, parvo- and koniocells in the primate retina and lateral geniculate nucleus is internationally acclaimed and highly influential. The significance of his scientific advances is amplified by his talent for presenting complex results in an easily understood manner for scientific and non-scientific audiences alike. He has generously served on boards of many funding organizations, in editorial positions at
Visual Neuroscience
and
Vision Research
, and on the ICVS Board of Directors. A prolific mentor, he has trained more than 25 Ph.D. students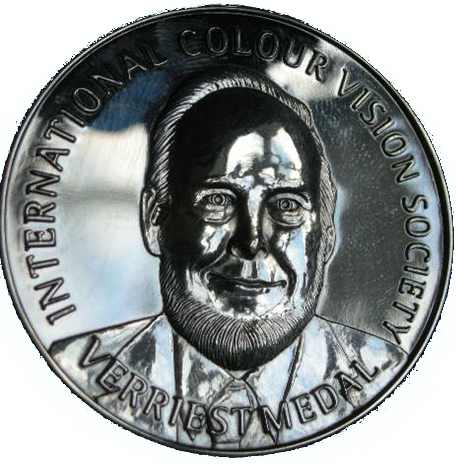 2022: Paul R. Martin
2019: Michael Webster
2017: David H. Foster
2015: John S. Werner
2013: Françoise Viénot
2011: Steven K. Shevell
2009: Gerald H. Jacobs
2007: Barry B. Lee
2005: John Mollon
2003: André Roth
2001: Donald I. Macleod
1999: John Krauskopf
1997: Jack Moreland
1995: Vivianne C. Smith and Joel Pokorny
1993: Marion Marré
1991: Harry Sperling




Verriest Medalists in Kongsberg, Norway



Left to right:

André Roth
John Mollon
Vivianne Smith
Joel Pokorny
Steve Shevell
Barry Lee
Jack Moreland