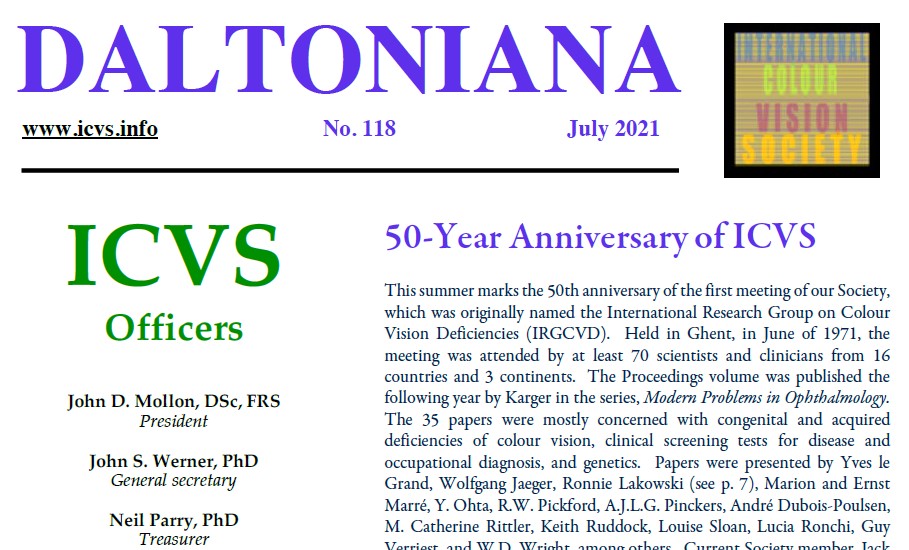 August 2021:  We have just mailed out the latest issue of Daltoniana (#118) to all who requested it via your GDPR permissions.  If you haven't received a copy, please send a message via the contact page.  Daltoniana 117 is now available for download.  We now have a complete set of back issues, including the missing issue 89 (thanks to John Mollon).
The annual meeting website is now active.  Pease visit regulalrly for updates.  It can be found at
https://www.icvs2022.org.


If your current membership was due to expire on December 31st 2020, it will be automatically be extended until December 31st 2021.

If you are not currently a member, but wish to join the society for the remaining year, please get in touch via the 'contact us' page.